MIDEA, Air Condition Xtream Lite Series Inverter 9000 BTU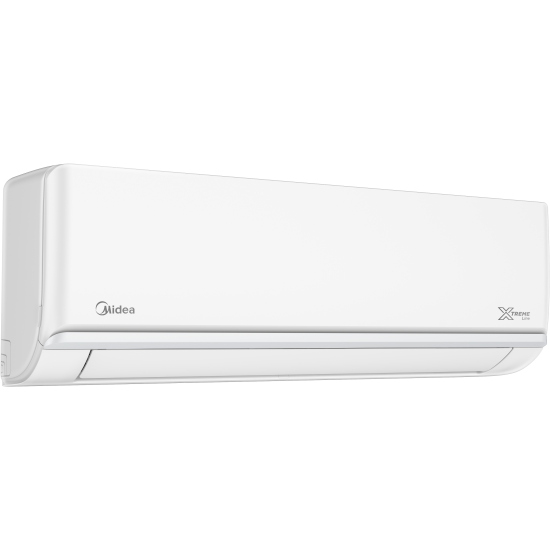 MIDEA, Air Condition Xtream Lite Series Inverter 9000 BTU
Description
3D Air Supply 3D air diffusion with the horizontal and vertical movement of the blinds, ensuring cool air in every corner of the room.
Breeze Away Using the innovative Breeze Away function, Midea enables the air conditioner to position the blind in such a way that it manages the airflow to avoid annoying cold drafts to the user.
Air Purification Filters
High Density Filters, Bio Hepa Filter and Triple Filter provide a healthy and clean atmosphere at all times.
UVC technology & Super Ionizer
Sterilization 56°C
GOLDEN FIN. Golden Fin Fin Protection is a hydrophilic coating that prevents the growth and spread of bacteria from the surfaces of the outer and inner element. In addition, it improves the heat spreading characteristics and reduces the defrosting time. The unique anti-corrosive gold surface protection of the aluminium fins makes them resistant to corrosive factors such as rain, sea breeze, etc.
Handling via Application
Smart Wi-Fi Control
Smart Diagnosis
Smart Sleep Mode
Product Specifications
Seasonal Efficiency
SEER
7.4
SCOP
5.3
Wall Unit / Heat Pump
Nominal Rated Output COOLING (BTU)
9000
Nominal Rated Output HEATING (BTU)
9000
Covered Surface Area (m²)
-18
Indoor Unit Dimensions (mm)
726 x 210 x 291
Outdoor Unit Dimensions (mm)
720 x 270 x 495
Power Supply (V/Ph/Hz)
220-240/1/50
Stock:

In Stock

Model:

AG2Line-09NXD0-I / AG2Line-09N8D0-O
Midea